Data & AI Track
In 16 weeks, earn 3 Microsoft Certificates and learn the skills you'll need to become a Data Professional. We will train you, prepare you for your career in Data & AI and introduce you to companies via LinkedIn and speed dating events!
Format
100% Online
Guided Learning combining
live training and self study
Next Start Date
To be announced
Certificates
Microsoft AZ-900,
Microsoft
PL-300
and

Microsoft DP-203
Prerequisite
Basic Computer Knowledge
Boost your career
Hundreds of people have already successfully retrained themselves via our Microsoft Azure Certified Data & AI track. The succes of this training is that you are not alone in this. You do it together with your fellow students and our coaches and trainers who guide you to the finish. You got this!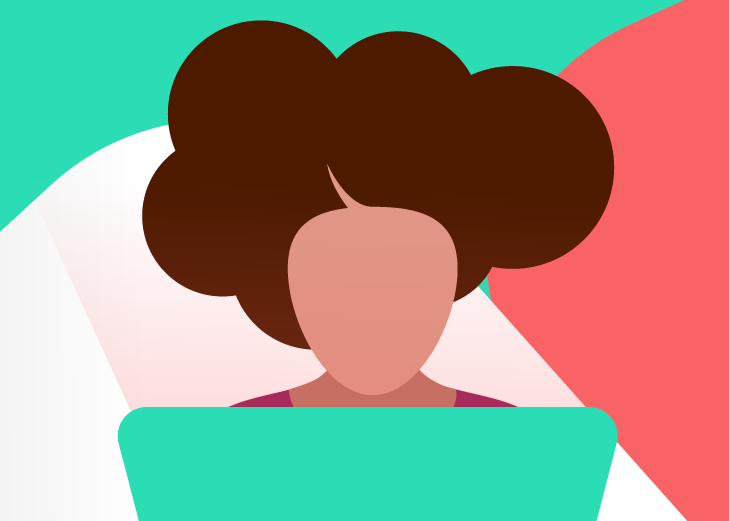 Why This Training?
Together with Microsoft, we've put together this (English) 100% online course that gets you ready for a job in Tech in either 8 or 16 weeks full-time (excluding vacations). During the 8-week track, you'll score two Microsoft certifications: Azure Fundamentals (AZ-900) and Microsoft Power BI Data Analyst (PL-300). In addition, you will go through an extensive career skills track.
This will prepare you for a job as a data professional, data analyst, business intelligence professional, or data & AI consultant. During the 16-week track, you will first complete the short track and then prepare for a third Microsoft certificate: Data Engineering on Microsoft Azure (DP-203). This track is interesting for people considering becoming a data engineer.
For both tracks: we can put you in contact with interested companies even before the training. Who knows, you might be able to start your training with a job guarantee. In that case, your new employer will pay for your training. Are you not looking for a job guarantee, for example because your employer wants you to follow this training? That is also possible! Check the frequently asked questions to see how that works.
Need financial support to follow this track?
Fear not, there are many funding and subsidy opportunities available to help you on your journey toward your brand-new career in tech. We've made a list of funding and subsidy opportunities for you.
You are the perfect match when you are..
Are you eager to learn? Do you have an affinity with Data & AI? Are you result driven? Analytical savvy? Then this track might be for you!
Analytical
It is important that you have some analytical skills (for example, that you have a feeling for mathematics). Experience with Excel or programming languages, for example, is definitely a plus.
Academic level
We estimate that you need to have an academic (thinking) level for this training. You do not have to prove this to us with a University diploma; it is also possible that you reached this level through your work experience.
Work experience
Your previous career may be unexpectedly interesting for your new employer. During this course you will learn everything about Data & AI; but it's your work experience and your character that makes you unique and stand out.
Mentality
You have a growth mindset, instead of problems you only see challenges. You are assertive and communicative. You are eager to learn and stress resistant. You can deal with setbacks and therefore you are flexible.
Age
We believe in age diversity, so there is no such thing as too young or too old. Everyone is welcome.
This is What You'll Learn
We believe in a combination of hard skills, career skills and business skills. That is why you will not only be taught everything on data and AI but also invest in your soft skills. We combine Microsoft material, on-demand video material, interactive DataCamp material, and live exam prep sessions to prepare you, in the best way possible, for the Microsoft exams. In addition, you'll have access to practice exams for the Microsoft certifications. The great thing is that you continue to have one year access to most of these materials after this course.
Live Sessions

Interactive Videos

Text material

Assessments
Cloud Computing with Microsoft Azure: You will dive into the fundamentals of cloud computing and cloud services and obtain the AZ-900, Microsoft Azure Fundamentals Microsoft Certification.
Analyzing and modelling data in Power BI: You will learn how to clean, transform, model and analyze data in the popular business intelligence tool Power BI. You will also obtain the PL-300, Microsoft Power BI Data Analyst Microsoft Certification.
Building a dashboard in Power BI: You will learn how to visualize and to build interactive dashboards.
Programming Language SQL: You will gain insight into accessing and querying databases.
AI Fundamentals: This training is all about creating responsible, powerful AI.You will learn the principles of machine learning and how to create different models in Azure. You will also dive into the fundamentals of computer vision and natural language processing, and how to analyze images and text, respectively. After the training, you are ready to independently take your AI-900 exam.*

*

Taking this exam is not part of the program.
How to learn: Explore how our mindset influences how we experience the learning process and learn tools to learn smarter, not harder.
Improve your communication and collaboration with DISC: DISC is a self-evaluation assessment that helps to identify your strengths, energizers, and your behavioral and communication style.
Deliver a powerful quick pitch: Learn to effectively present yourself in any situation.
Personal Branding: LinkedIn
Portfolio building with GitHub: Build your own data portfolio and make your work visible.
Convincing resume writing: How to make your resume go from good to great.
Ace your job interview: How to feel confident going while presenting yourself to a potential employer.
Salary Negotiation: How to negotiate like a pro and get the salary you deserve.
A learning experience is not complete without real-world-like experience. That's why, during this track, you're going to work on two business cases with real company data. During these business cases, you will apply all your knowledge and present your report and/or dashboard to a jury of diverse stakeholders who will not only be judging your technical knowledge, but also your delivery. Besides the delivery, teamwork skills, time-management skills, and budget management skills will be put to the test.
kind words by students
Our students love our
approach to learning
Paulien van Leeuwenburgh
Alumni - at Data Analyst at Avanade
"I have learned a lot about myself, because of the excellent training sessions and workshops, but especially from my fellow students. Despite everything being online, I experienced a very nice connection with my class and the Techionista Crew".
Dhanya Kallat
Alumni - Data Engineer at ilionx
Techionista helped me turn my career from mainframe development to big data engineering. Even though the training was online, I built a good relationship with my fellow students. "Empowering Women in Tech" - It meant it!"
Renate van Kempen
Alumni - Freelance Data Scientist
"Techionista has prepared me in a very short time to become a Data Science professional. After the academy I started working as a freelancer. I would not have been able to take the step towards independence without this training."
Frequently asked questions
I have no experience with Data & AI. Can I still sign up for this track?
It is important that you have some analytical skills (for example, that you have a feeling for mathematics). But we have composed the training in such a way that even if you have no experience, you should be able to follow the training. The more experience you have with programming languages, the easier it will be. We estimate that you will need an academic level for this training. You do not have to prove this to us with a University diploma; it can also be evident from because of your work experience. Are you in doubt whether you can handle this training? Signing up is always without obligation. After receiving your registration form, we will send you an email with an invitation for an intake call. We can then discuss together whether this training is right for you.
Are there any funding or subsidy opportunities that I should be aware of?
Yes! There are quite a few funding or subsidy opportunities that you should be aware of. Check out this blog that lists all the different options.
Is the study material included in the price?
You don't have to purchase anything for this training. All teaching material is available online and included in our price.
I am currently receiving unemployment benefits. Do you work together with the UWV?
Yes, Techionista Academy is labeled by the UWV as a training partner. The UWV can make it possible to pay for your training with the help of their training budgets. You can get this budget if you are unemployed, but also if you are going to lose your current job within four months. If you would like more information about the possibilities, please contact your Work Advisor at the UWV and feel free to register without obligation. We will discuss this procedure too during your intake call.